Gym Resistance Bands Exercises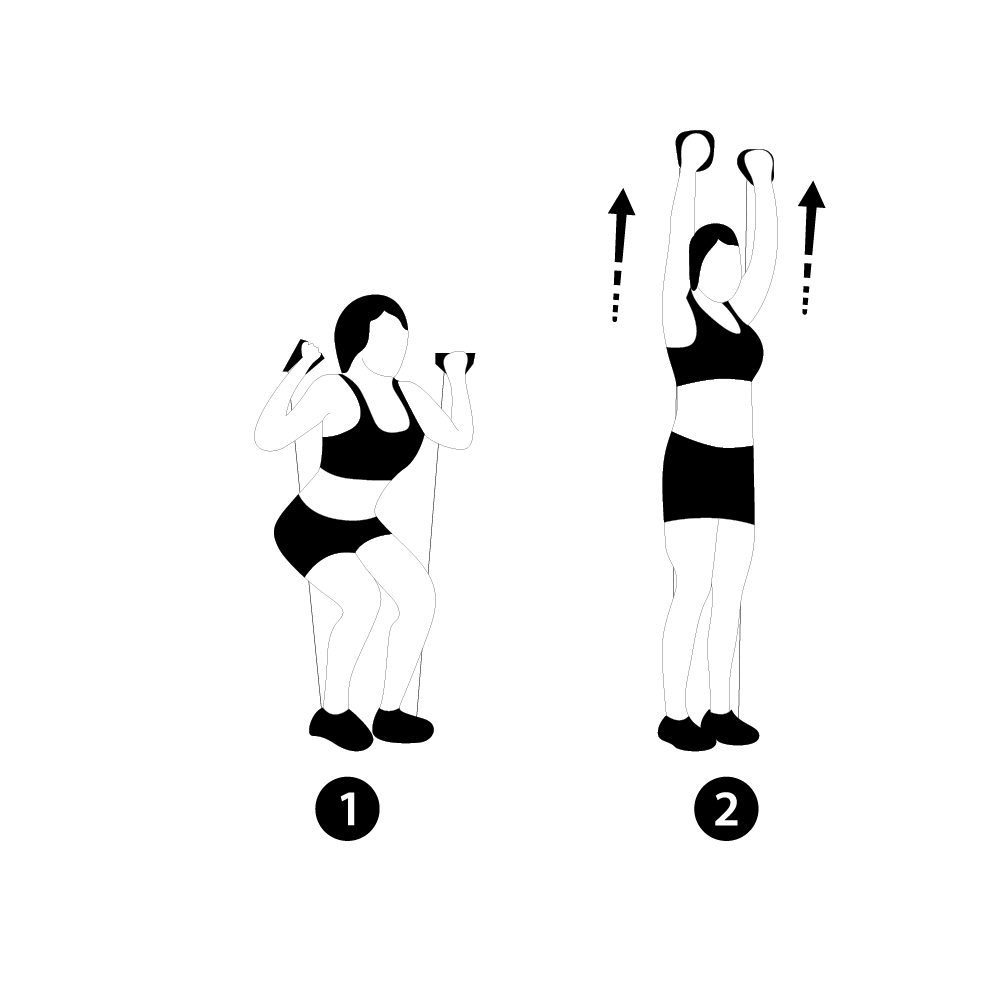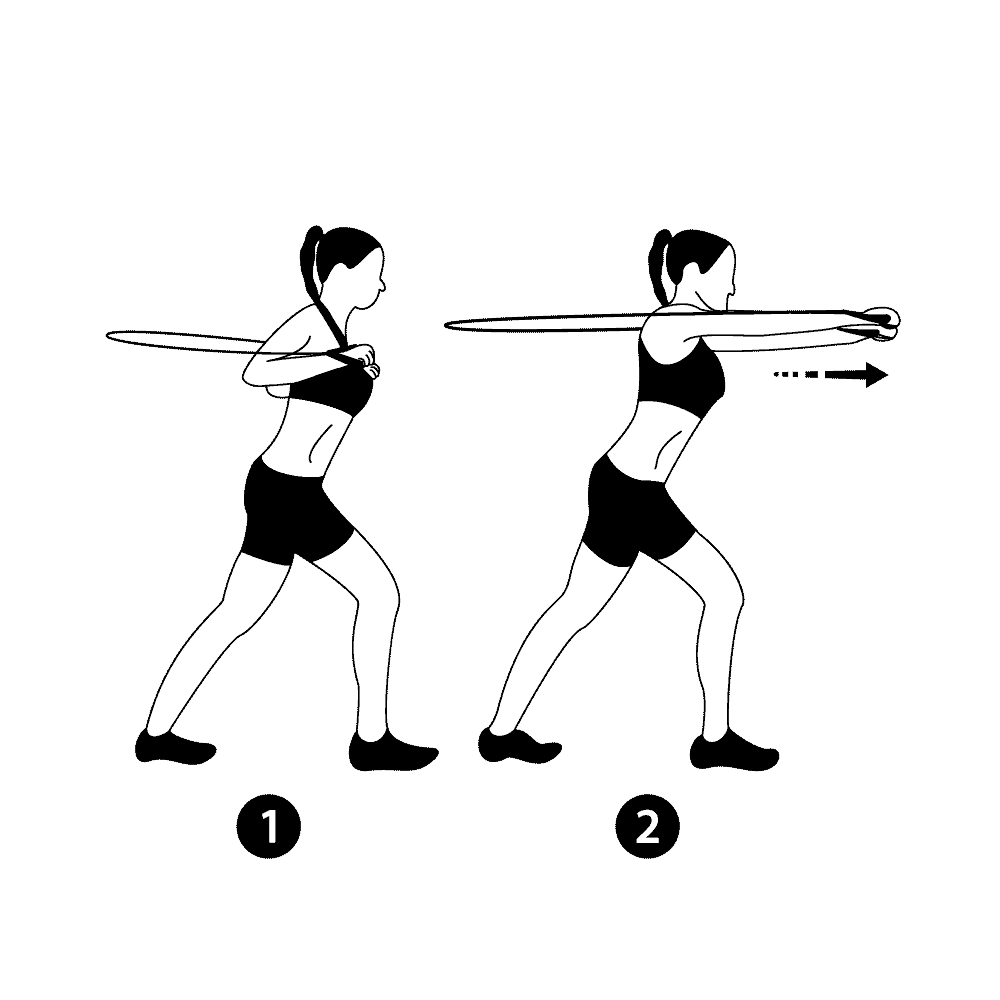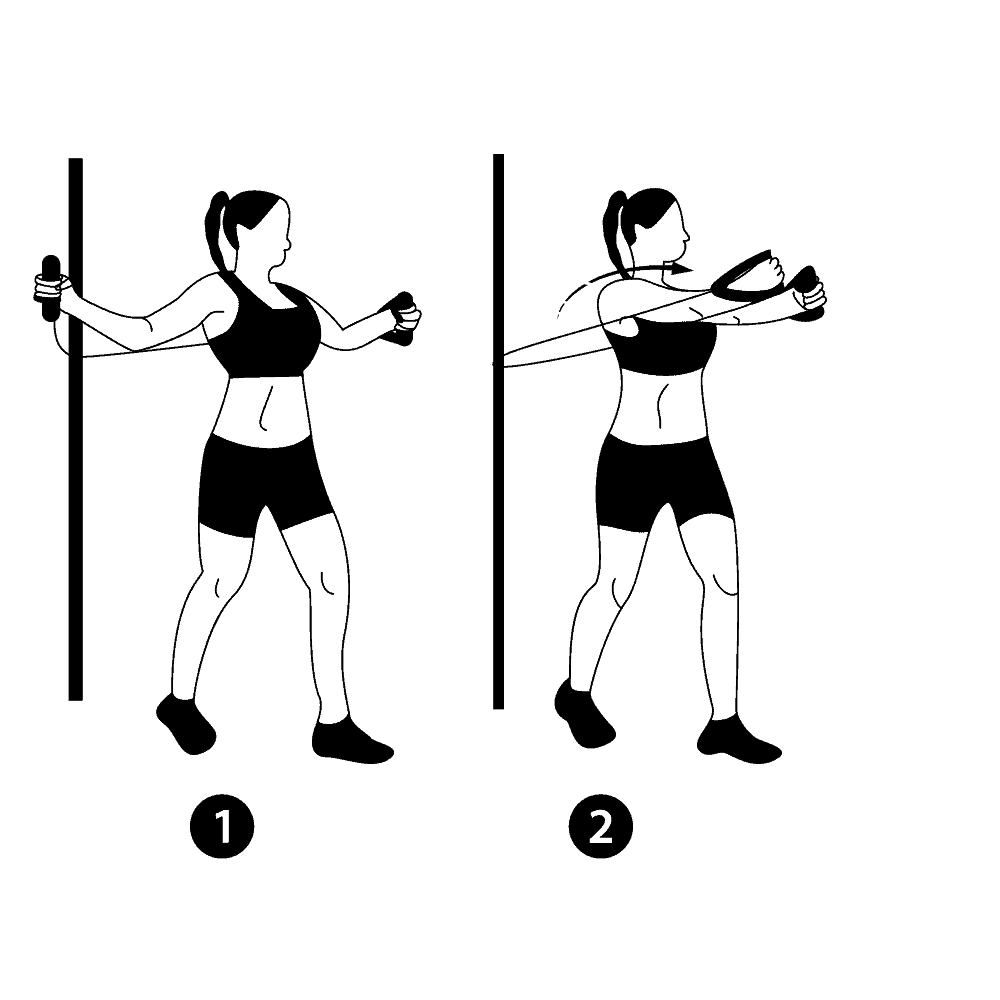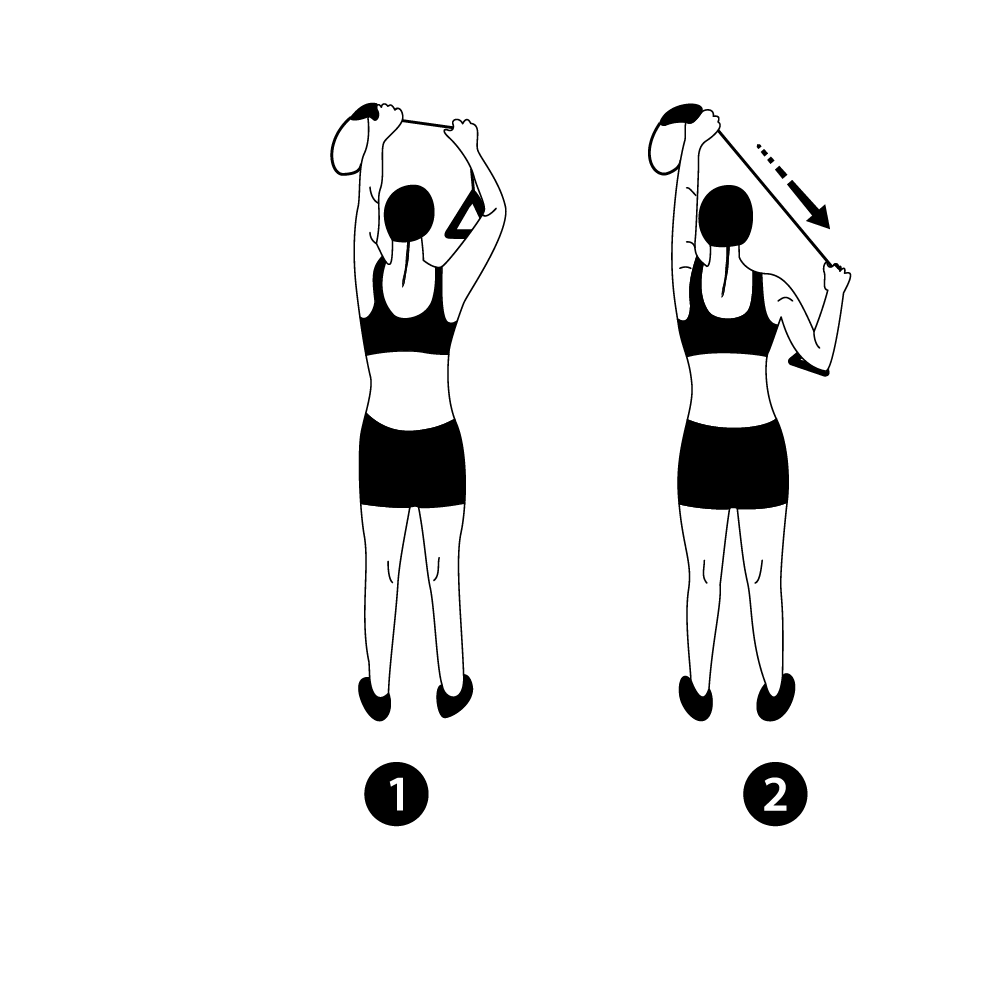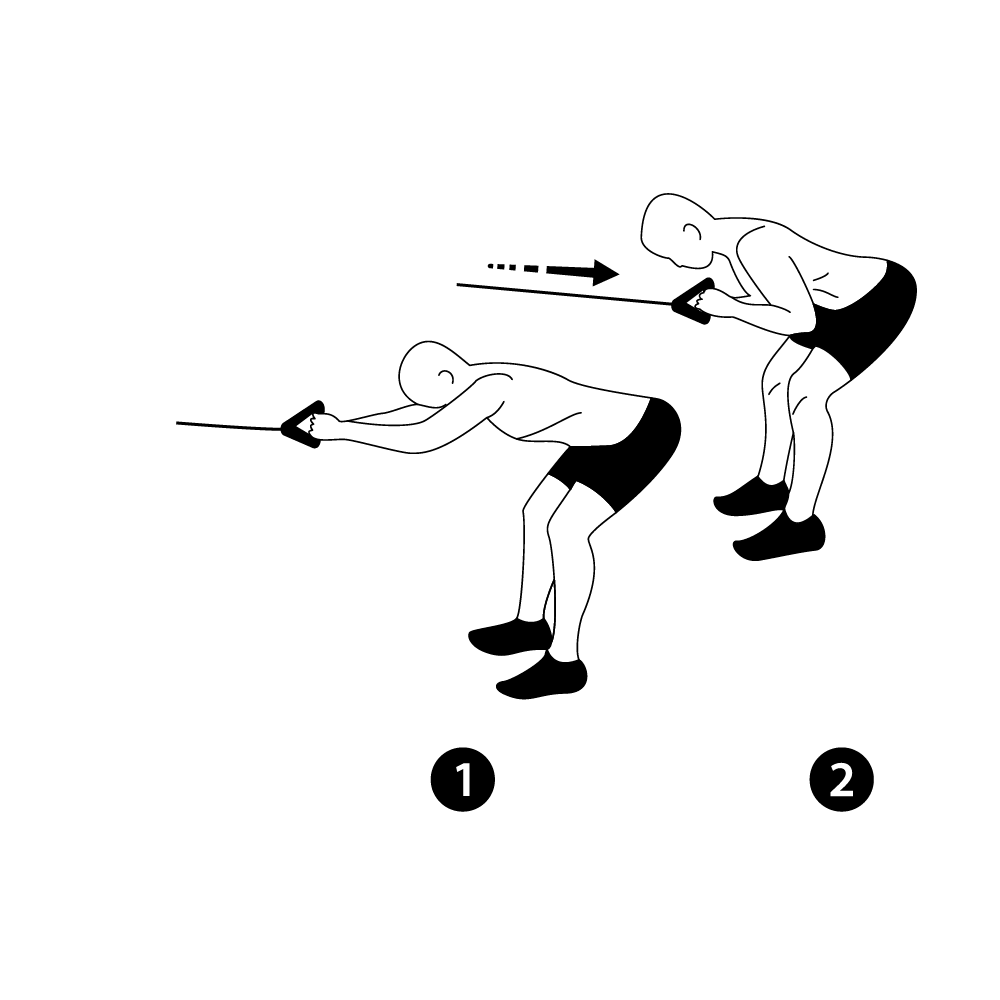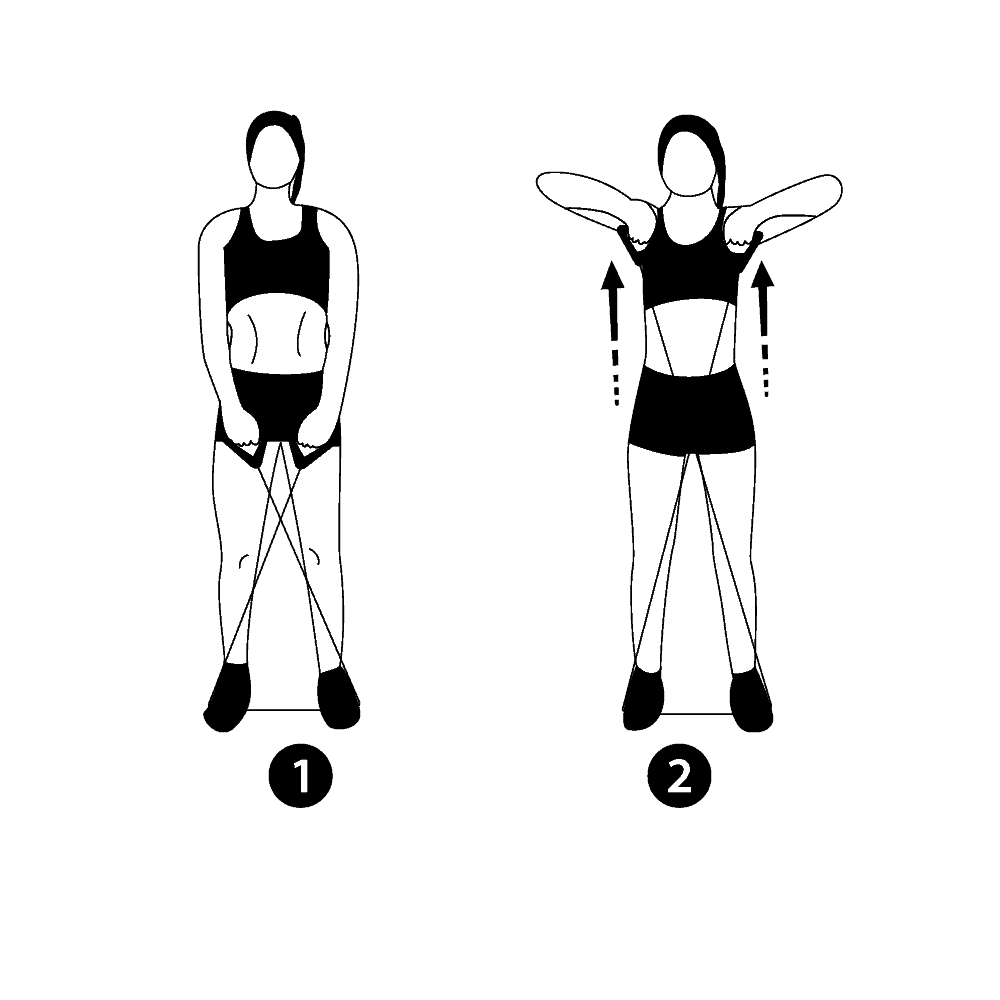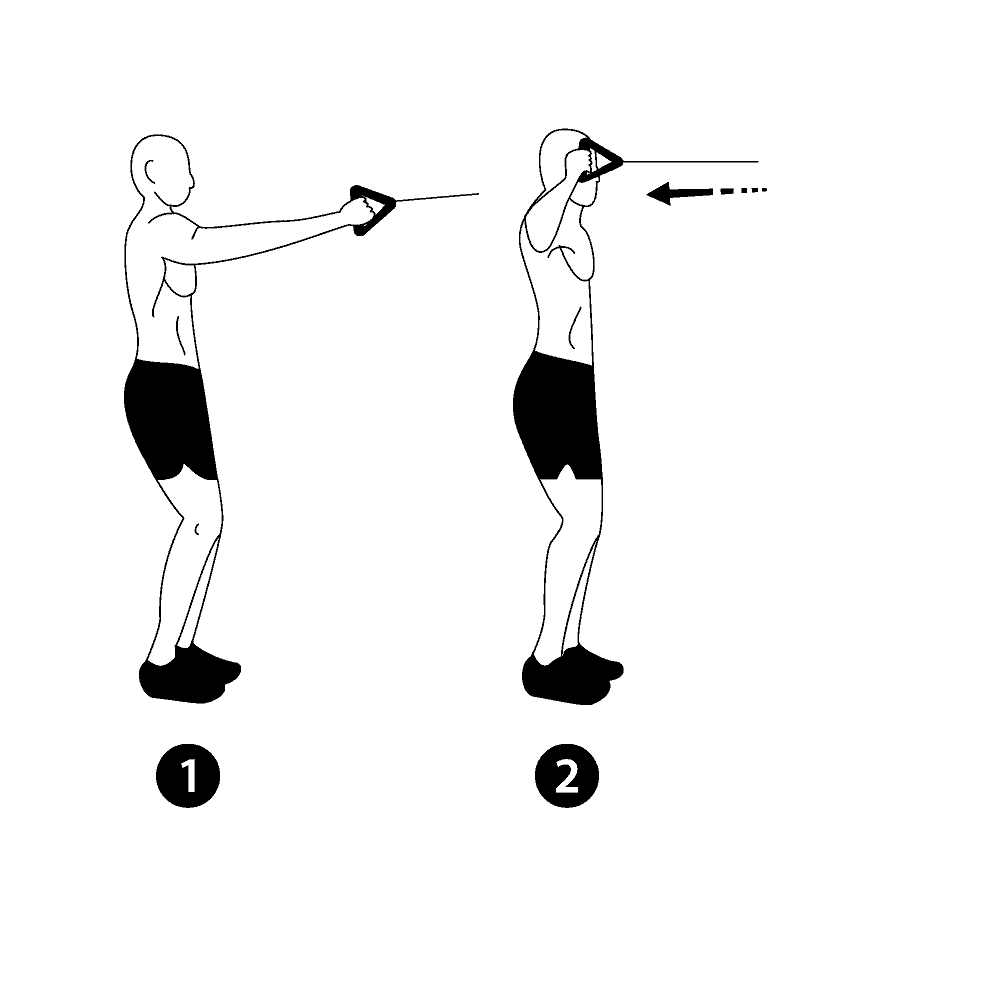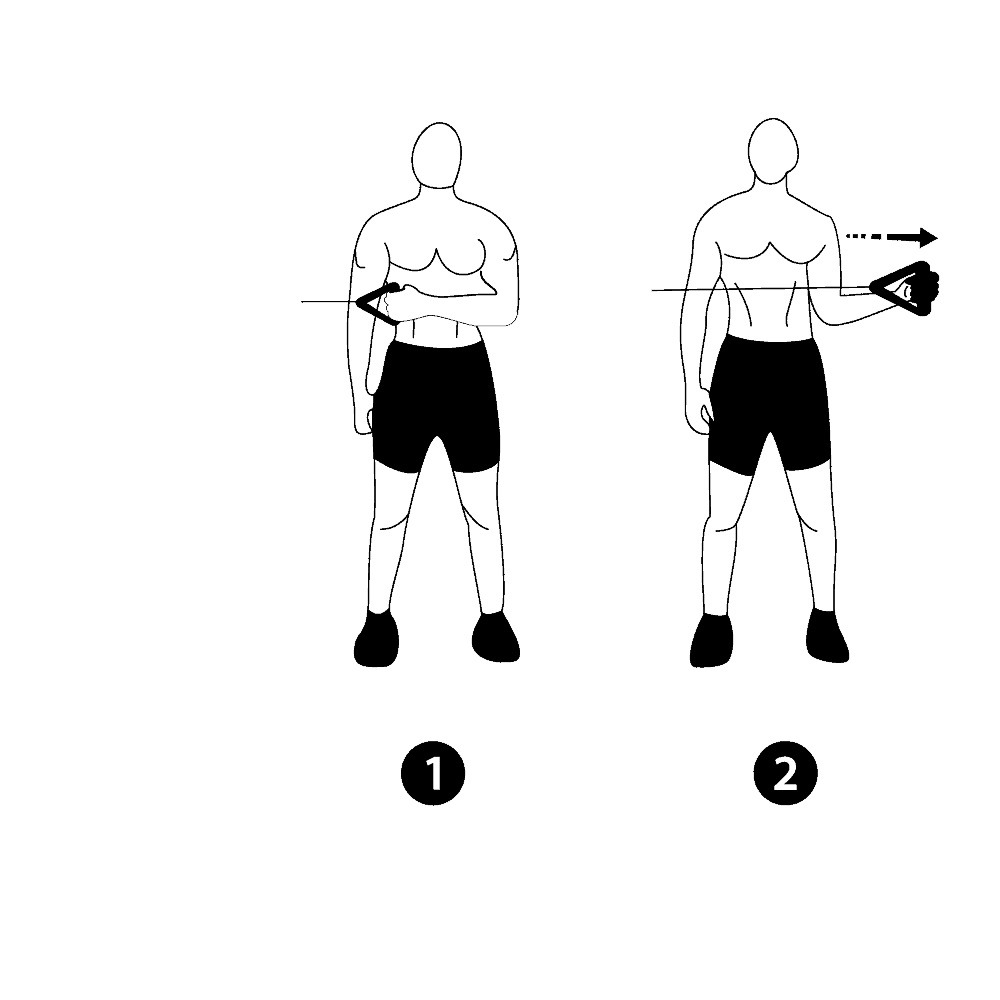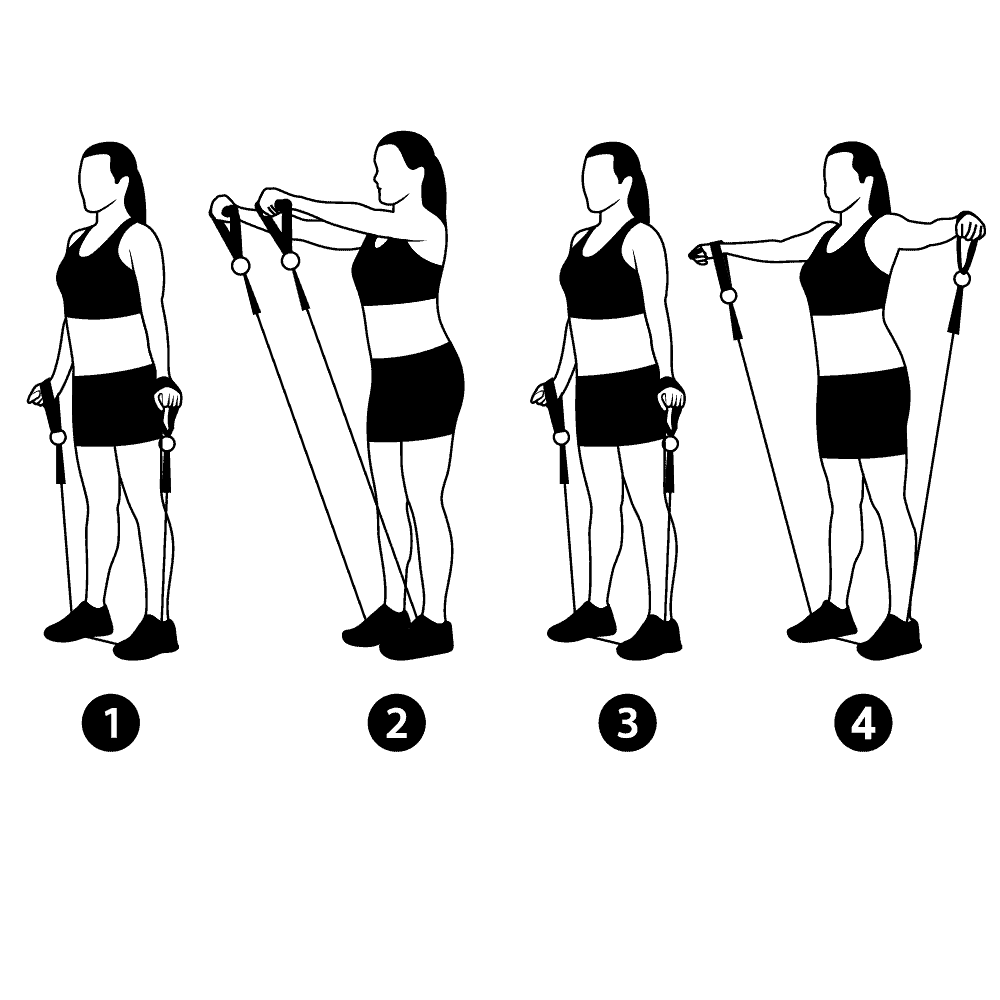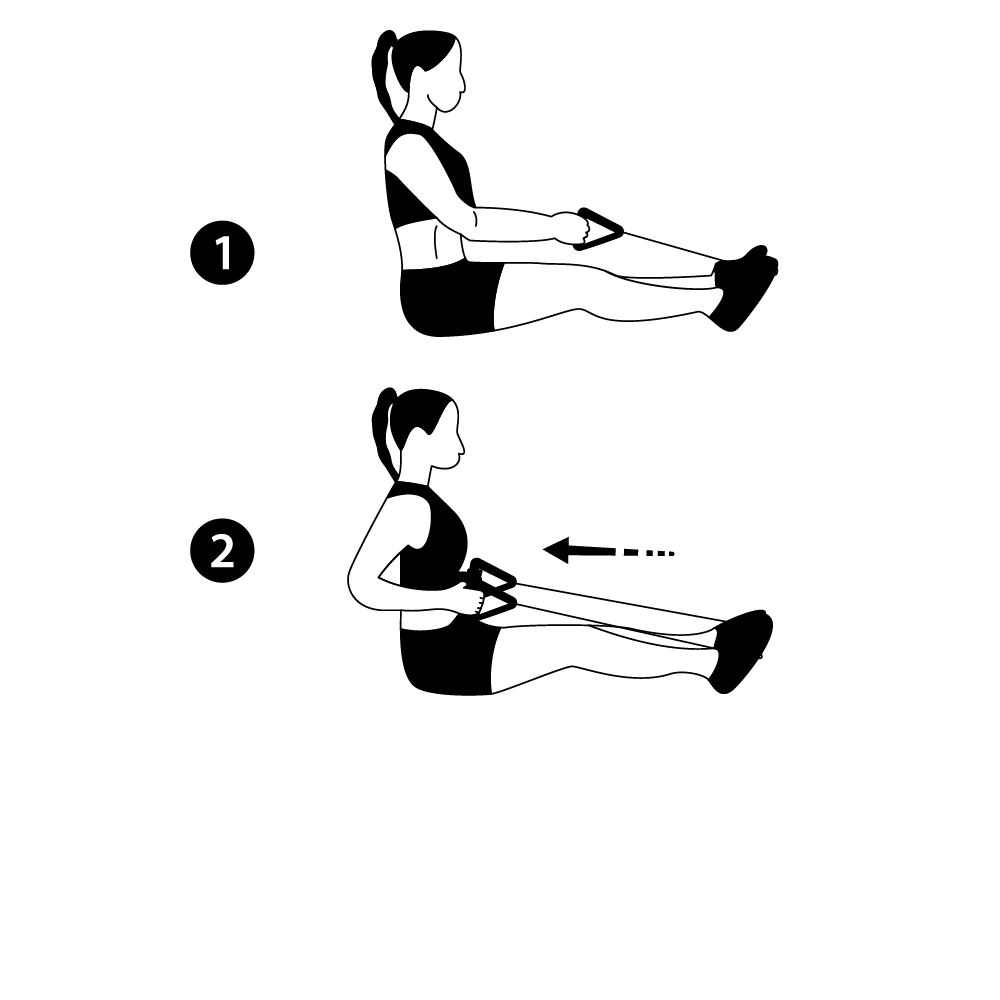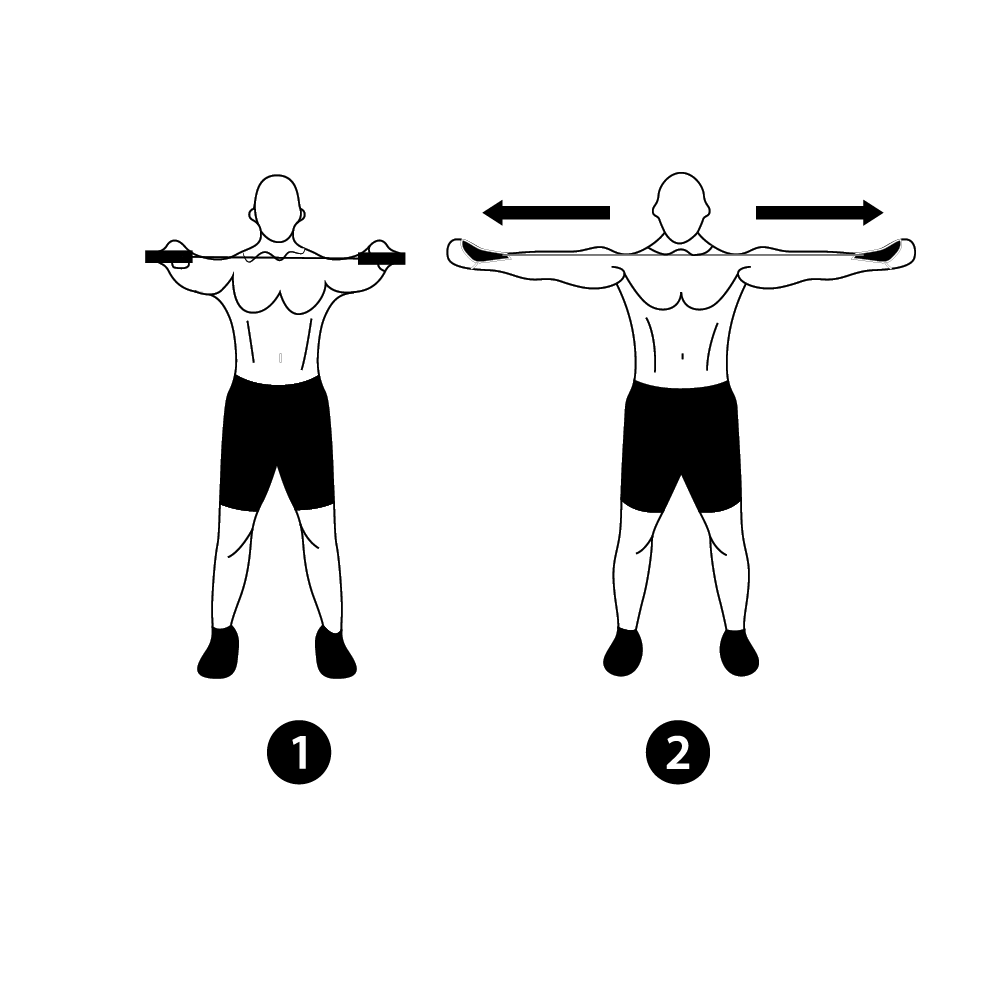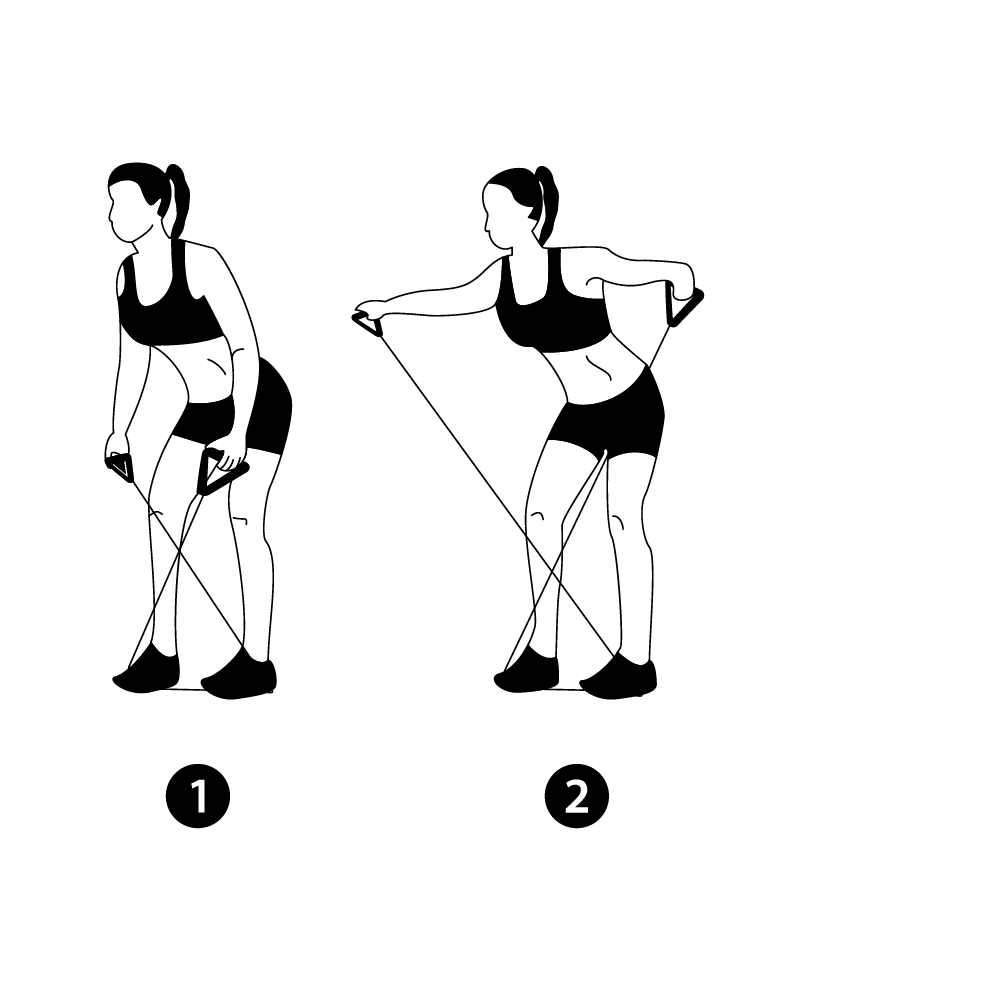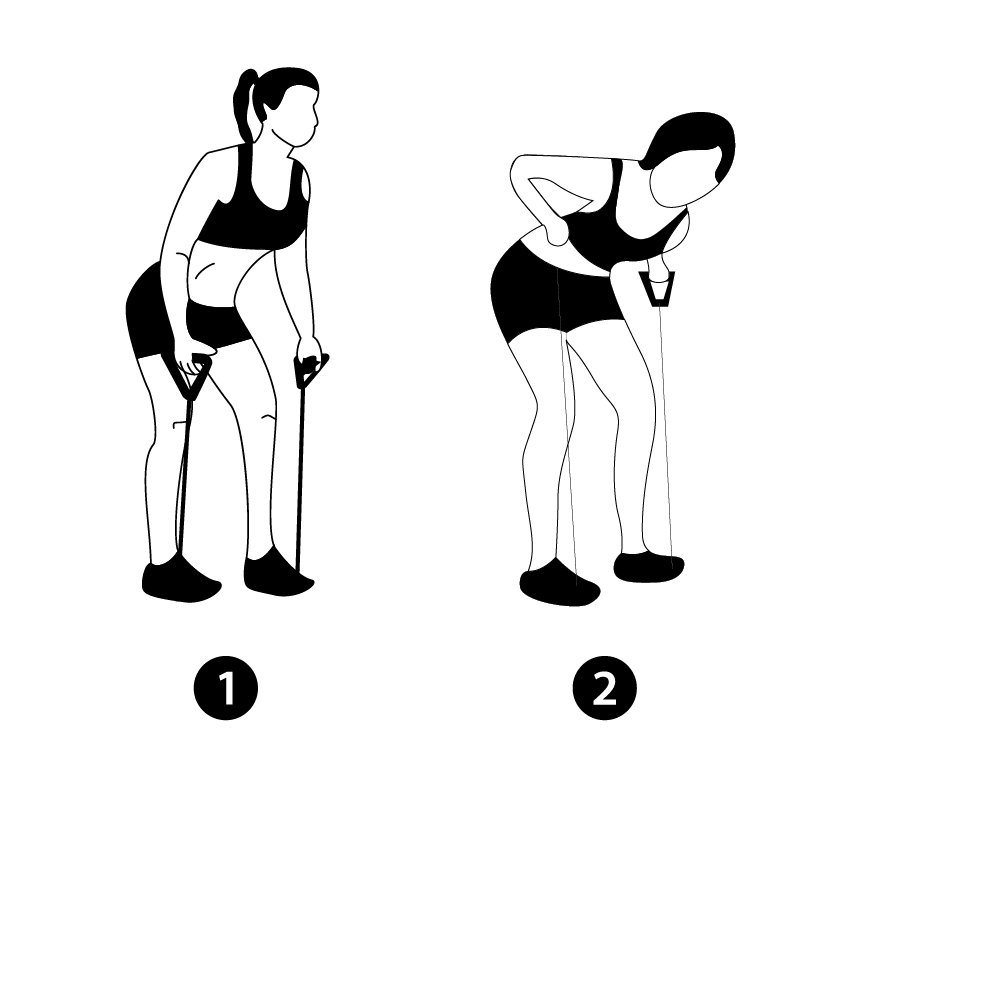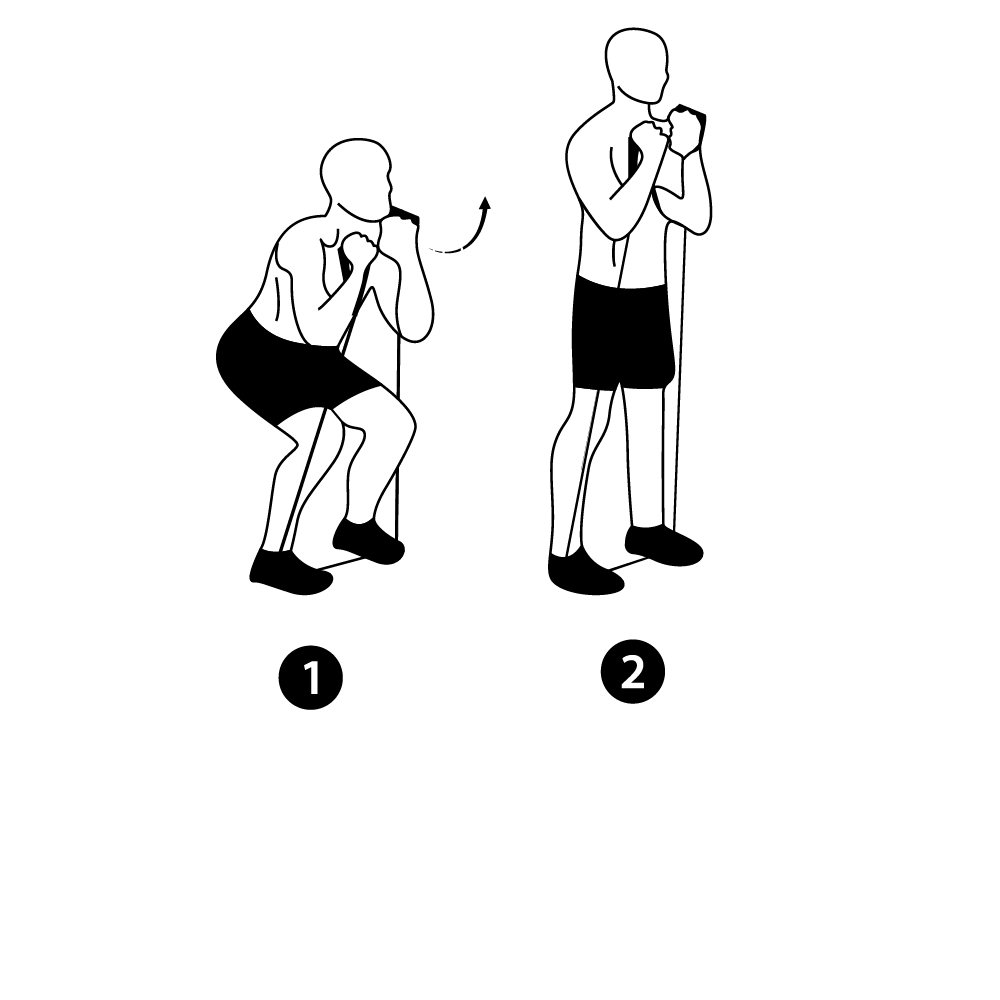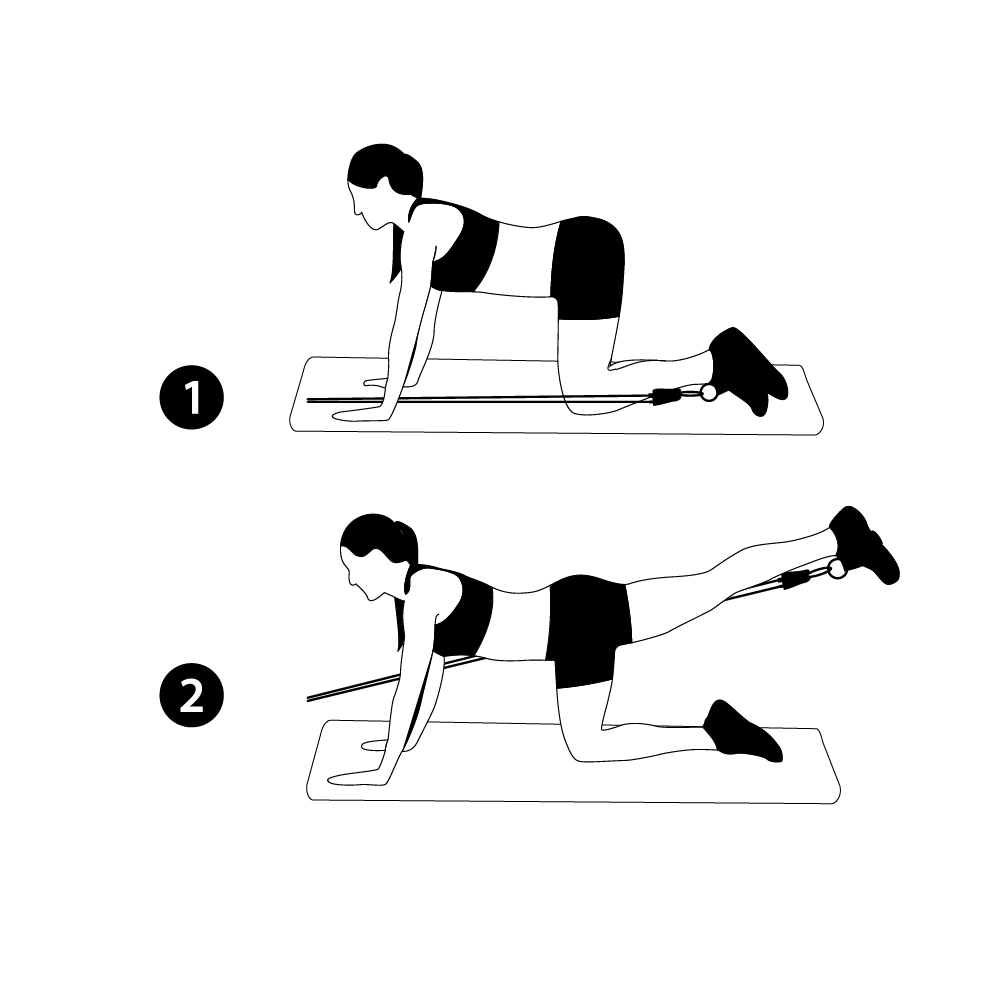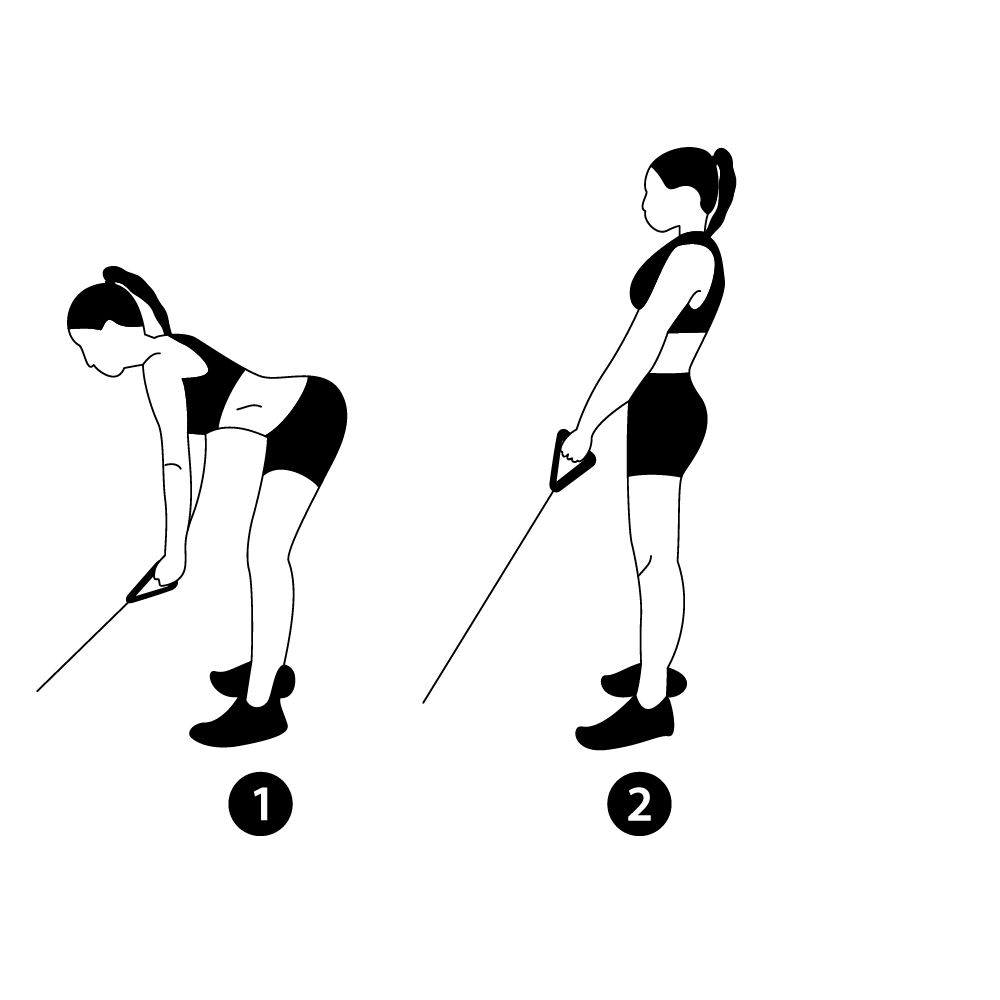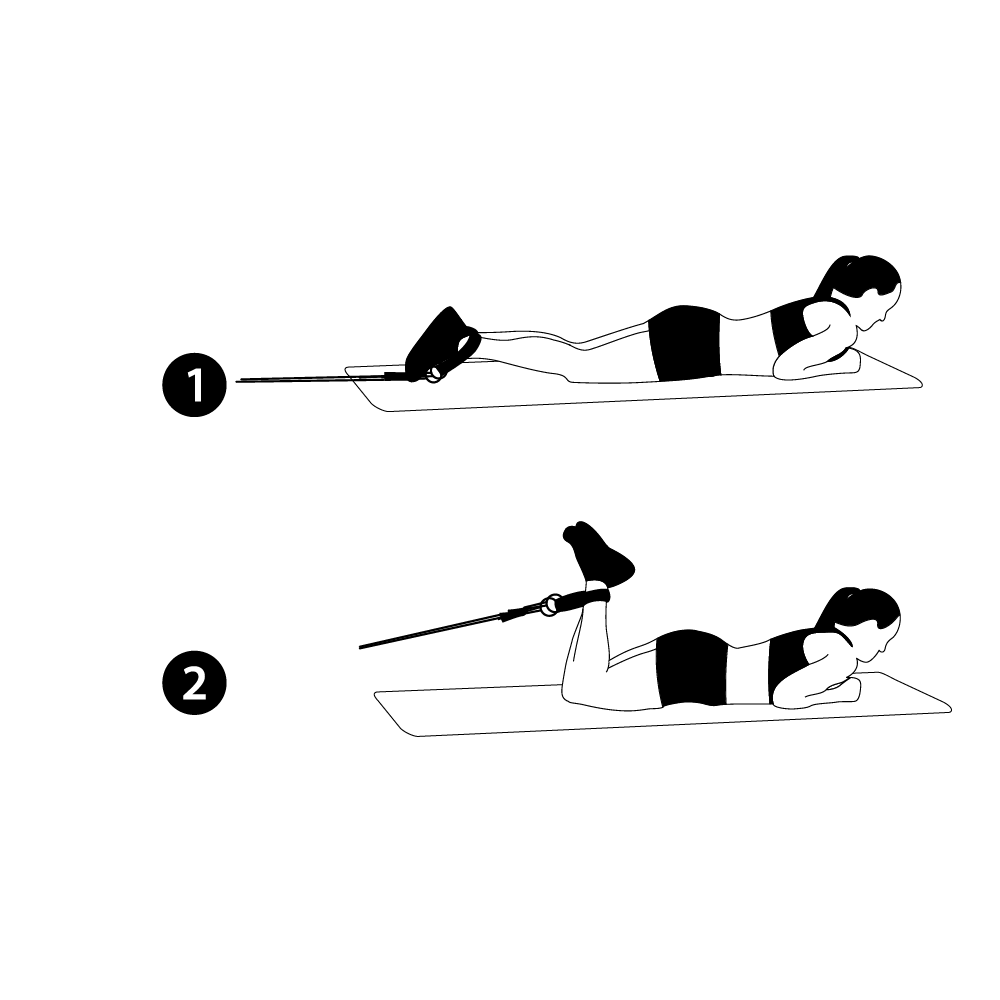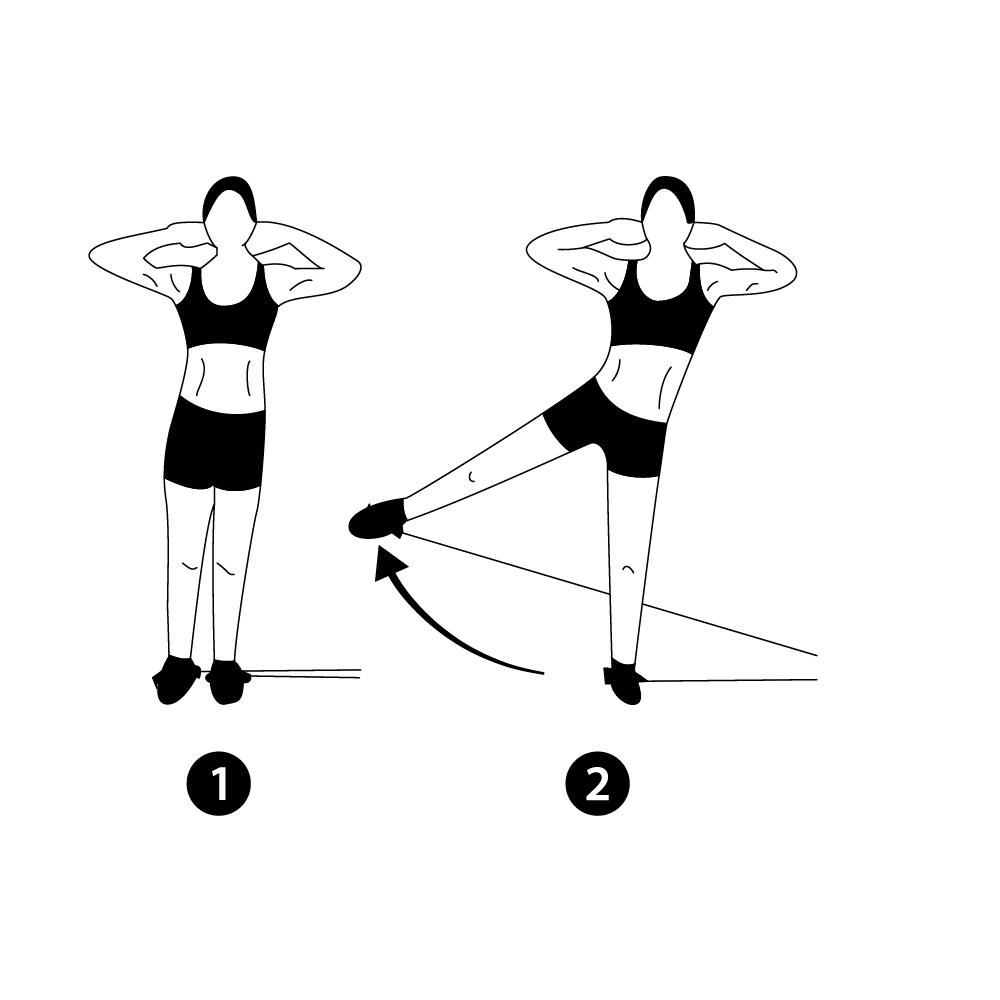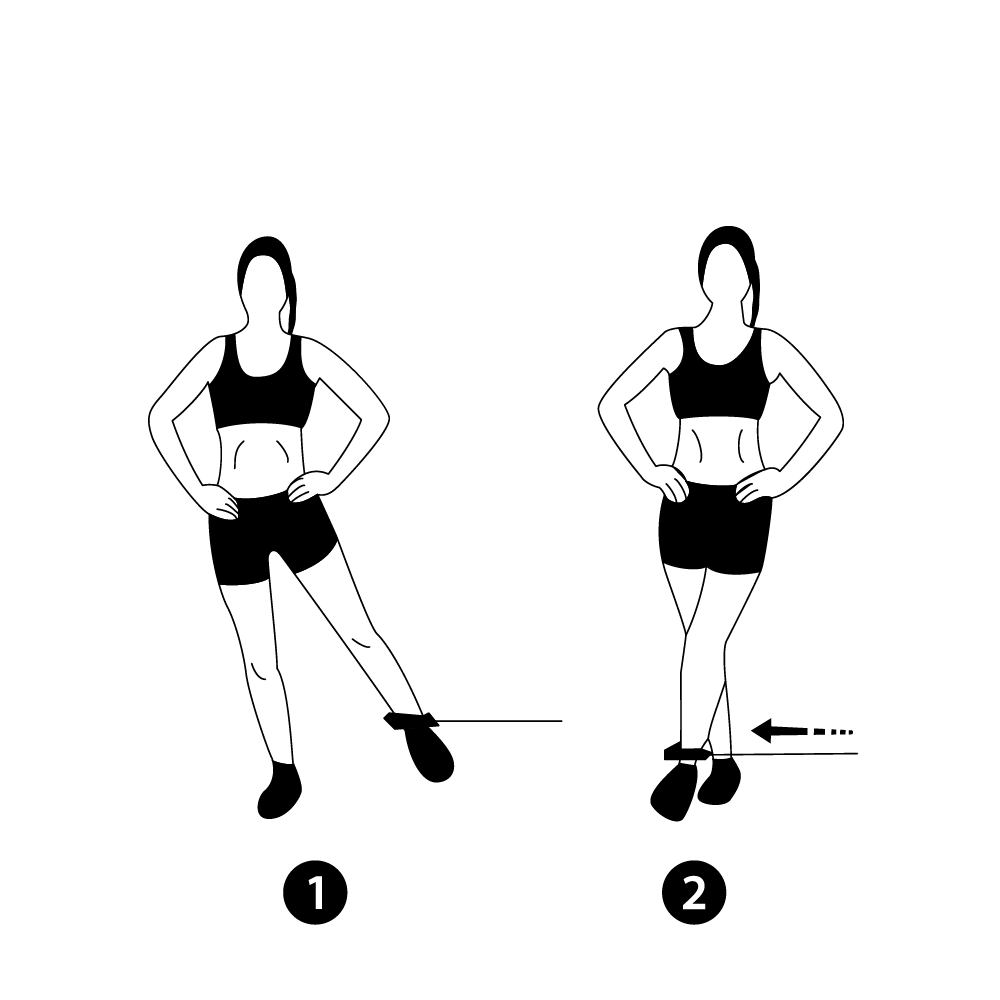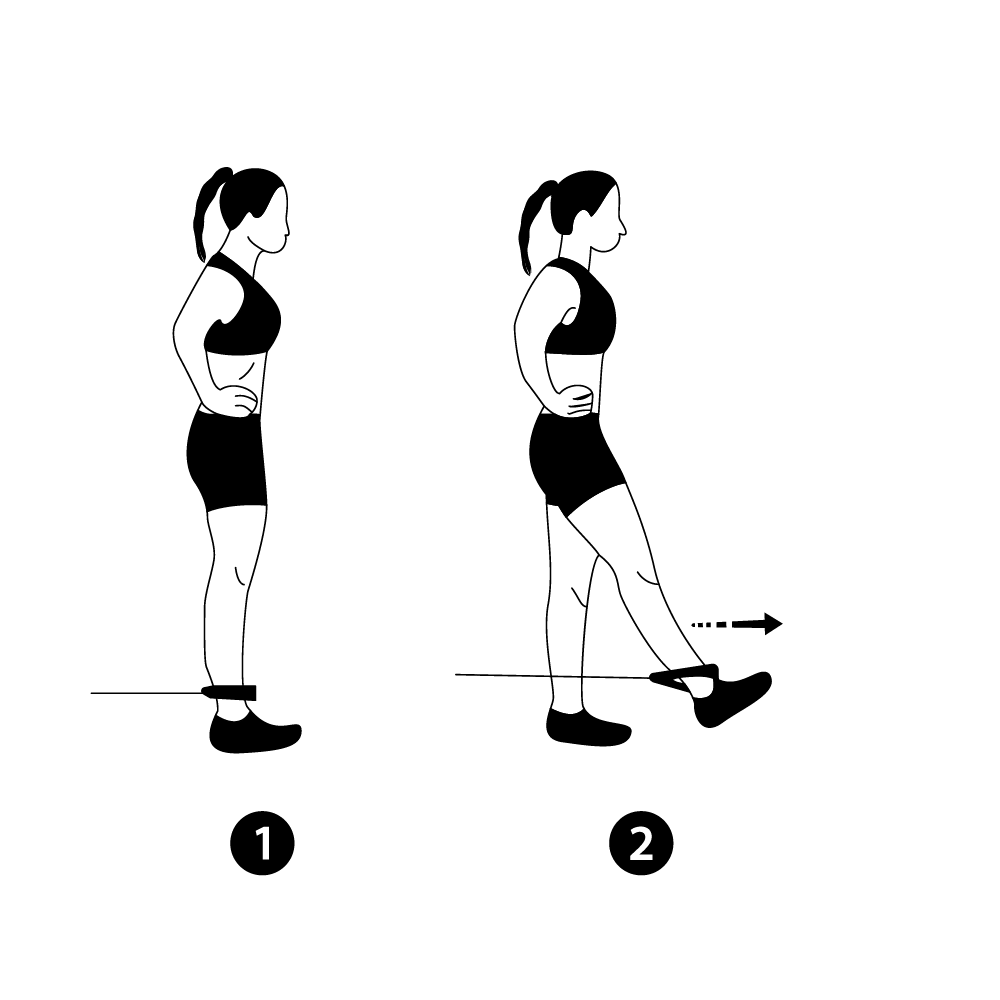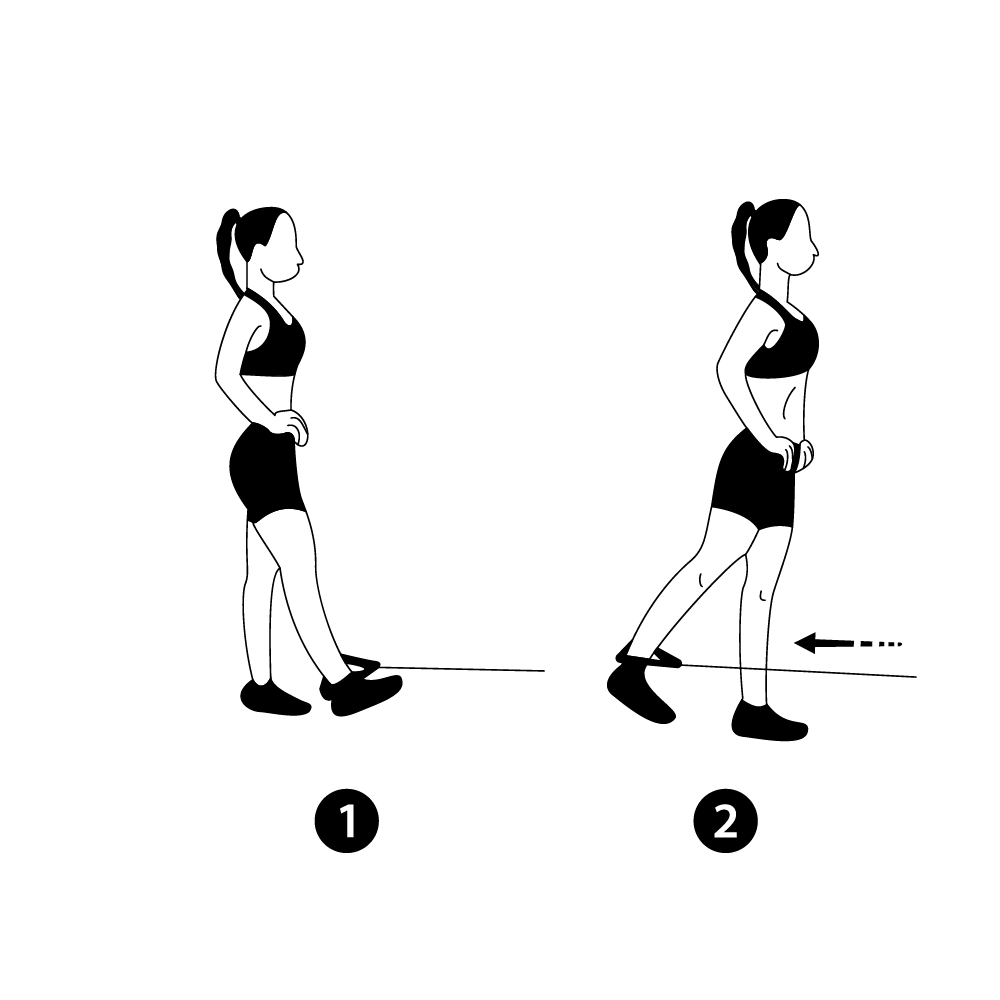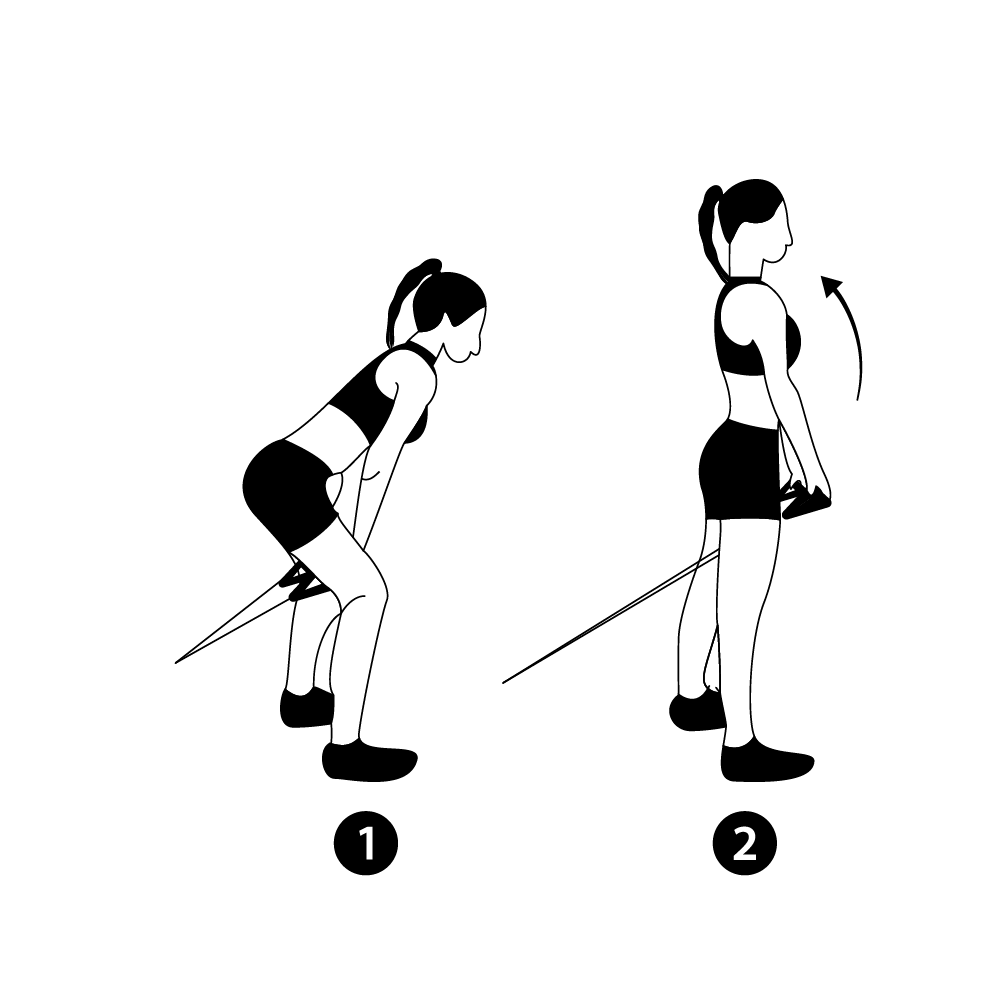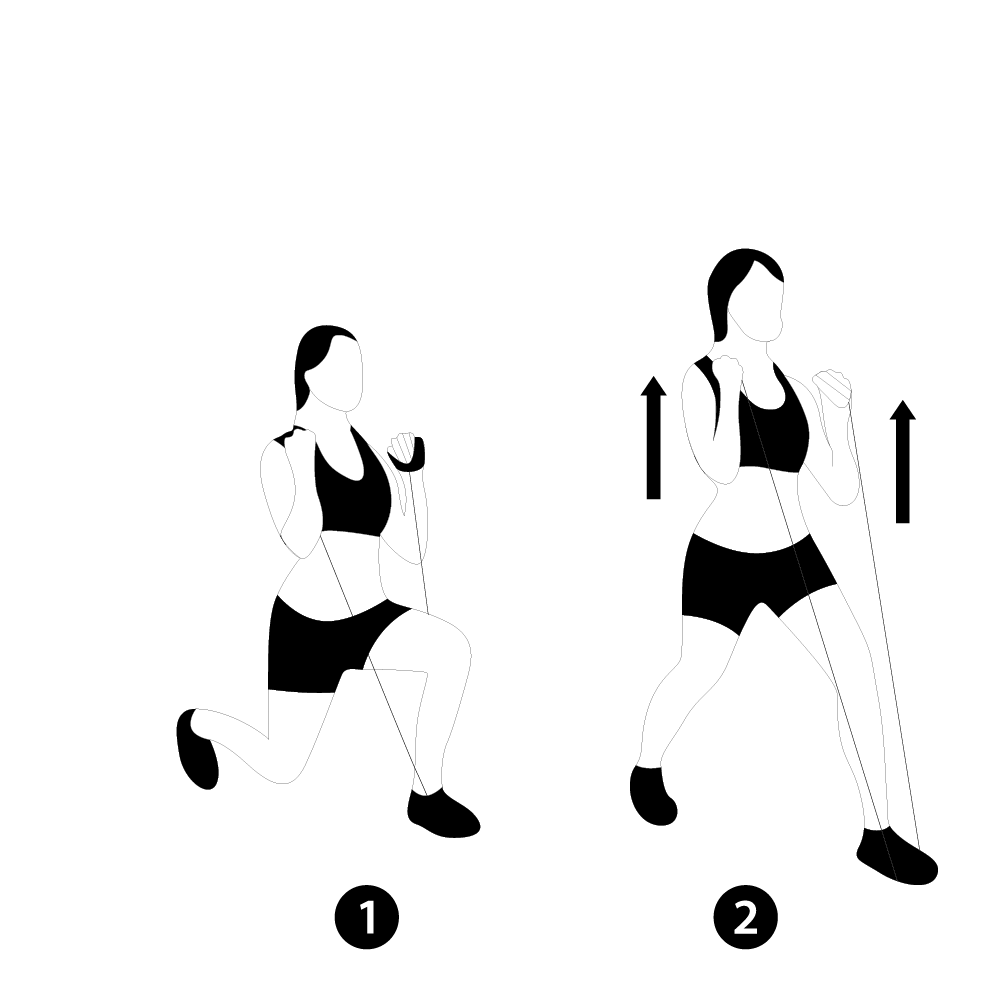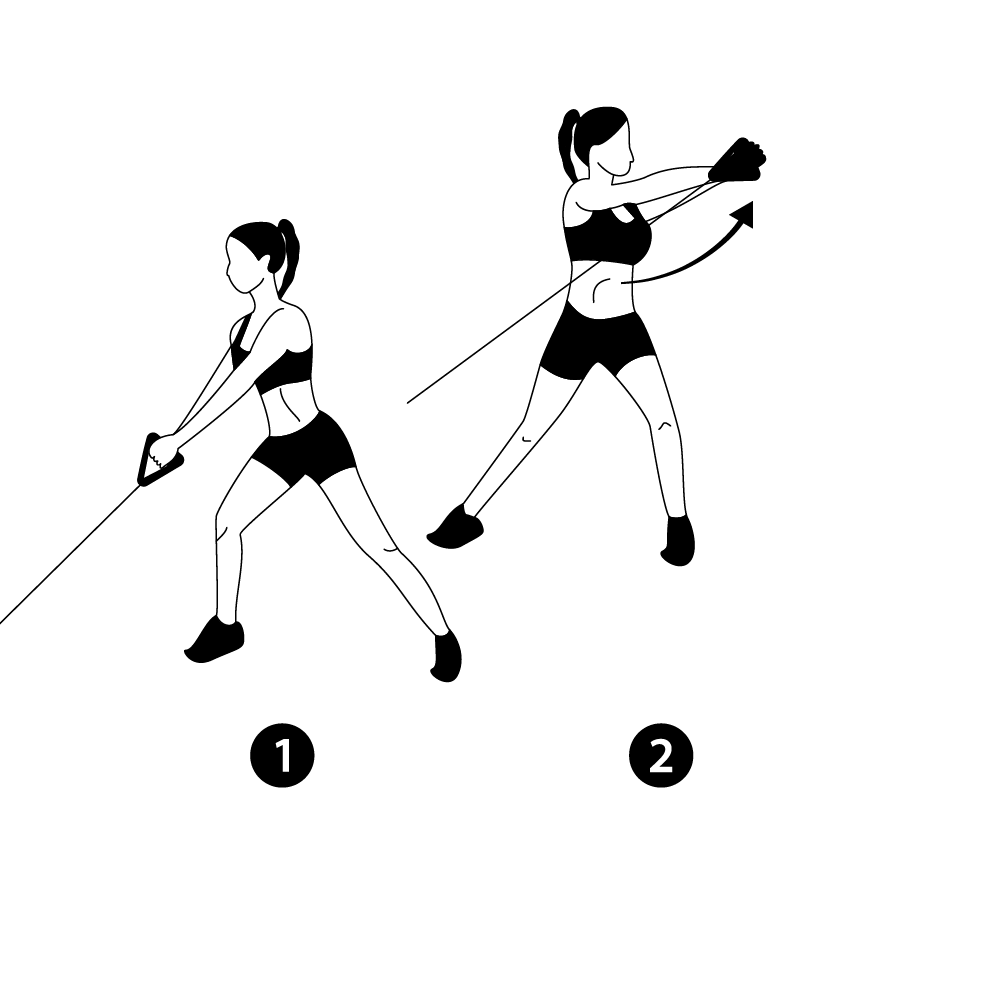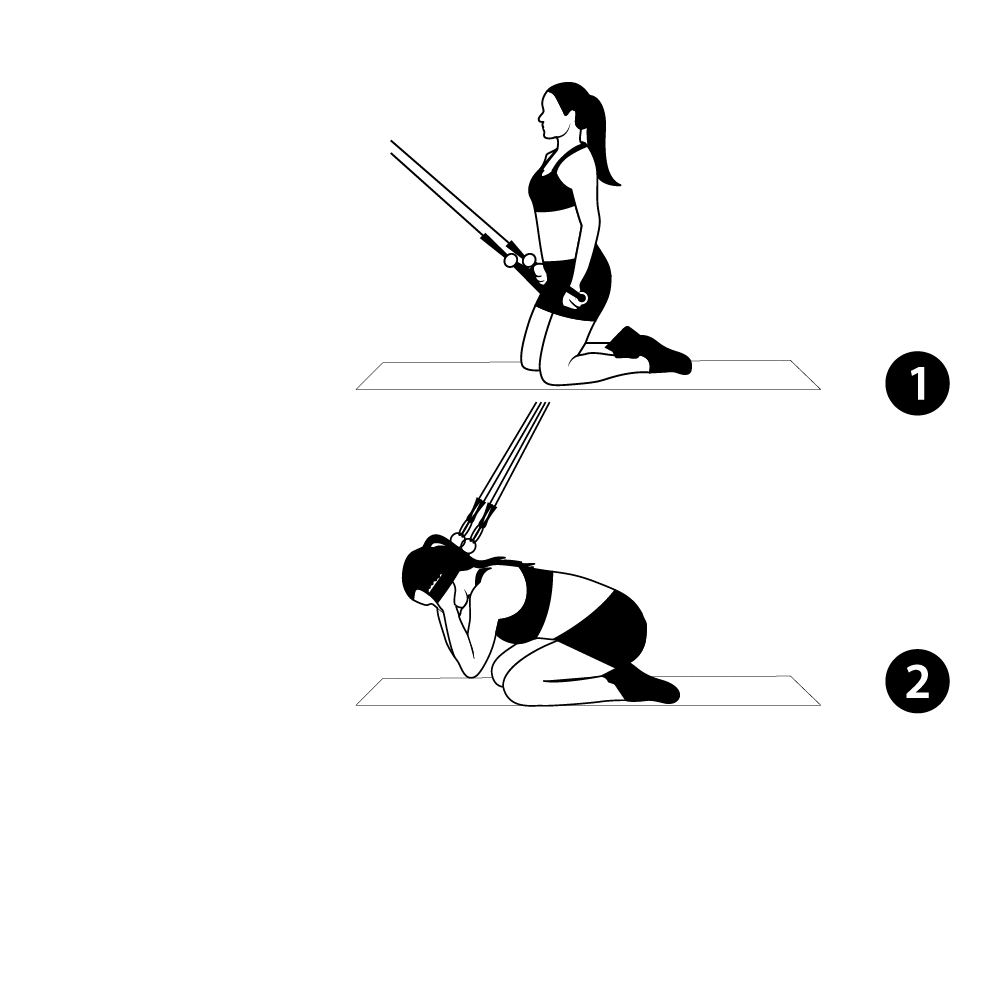 Please read these instructions prior to using the resistance bands. Consult your Doctor before beginning any exercise program. If you experience any pain, dizziness or shortness of breath when performing any of the movements described, stop all activity immediately and consult your Doctor. If you are taking any medication, you should consult your Doctor before beginning any exercise program.
Do not take any risks beyond your level of experience and fitness. The exercises described here are to be used as guidelines only and are not to be treated as a substitute for any exercise routine that may have been prescribed to you by your Doctor.
The recommendations described here are for educational purposes only and are not medical guidelines.
Before every use check for any damage on each resistance band. Do not use if you find any signs of damage.
Do not stretch the bands more than twice their resting length.
Always perform a general warm-up activity before using the resistance bands.
Perform only the exercises described here.
Keep abdominal muscles tight when performing the exercises.
Avoid straining or holding your breath during exercise.
Perform each exercise in a slow and controlled manner.
Perform an equal number of repetitions on each side to avoid the development of muscle imbalances.